About Kenesto: Values & Goals
Kenesto is my fourth engineering start-up. Along the way I've learned much from customers, industry leaders and entrepreneurs from varying industries.  I have also learned that surrounding oneself with a passionate and capable team makes a world of difference.
We founded Kenesto on the principle that we wanted to help customers solve document and file problems that were never solved before. These problems can appear to be simple but, when left unsolved, contribute to a very expensive and time-consuming waste. By utilizing the new Cloud platform with Kenesto, small and medium sized engineering firms can significantly simplify their environment, thus reducing expenses. These expenses could be in the area of IT or just in your overall business processes
Kenesto is aiming to deliver simple, yet powerful options for engineers and designers to store, share, view, update versions and collaborate with CAD and other documents on the cloud.  Visibility is a primary example of a simple, yet powerful function that allows engineers to respond quickly to tasks assigned to them. For the first time, engineers have an alternative to consumer oriented cloud storage solutions giving them the ability to access and share their CAD documents with anyone, anytime, anywhere. This brings confidence to engineers and management when working with outside suppliers that their current files will not be overridden inadvertently.
I'm proud to be part of a growing team of passionate people dedicated to giving customers, partners, and vendors the very best solution and service possible.  Our value is built on earning your trust.
Trust doesn't simply happen, it is earned.  We plan to earn your trust by establishing a "social" contract with you by adhering to a few principles that represent our core values:
Integrity
Commitment
Leading edge technology
Feel free to drop me a note anytime to let me know how we're doing.
Mike Payne
Sign Up for Kenesto Today
Gain access to Kenesto and start organizing, sharing and collaborating on your CAD files today.
Sign Up for Kenesto Trial Now
Kenesto is all about the engineering document:
Innovation
Our team prides itself on being highly innovative.  We are continuously evaluating the way things work, through customer and partner feedback and in understanding customer use-cases and habits.  Our foundation and mantra is in delivering a solution that help solve engineering problems.
Enterprise-Class Technology
Our development team is committed to delivering a solution which is based on state-of-the-art technology.  We are dedicated to providing customers with an experience and interface that help engineers store, collaborate and manage change.
Timely Support
Customer service is based on developing partnerships with our customers.  We believe strongly in maintaining relationships with our customers to ensure that they are always getting the most value from our solution.  We enjoy receiving feedback and in understanding how organizations want and need to use Kenesto.
Partnership
We work with our customers to build value. We receive feedback on an ongoing basis and prioritize enhancements for our solution based on what our partners have told us. In turn, we offer continually improved value in our solution.
Meet the Kenesto Management Team
Michael Payne
CEO
Mike is a serial entrepreneur who needs no introduction to users in the Engineering, CAD and PLM worlds.  A prolific technologist, Mike has co-founded technology companies, including PTC, SolidWorks and SpaceClaim, each which has changed the way the things we use everyday are designed and manufactured. Now, Mike has turned to revolutionizing the concept of Document Management, Cloud Storage, Project Collaboration and Execution with Kenesto.
Vic Sanchez
Advisor
Vic is a seasoned executive with experience in building customer traction. Vic buttresses the Kenesto team with go-to-market skills that span both industries and continents. Prior to Kenesto, Vic was the Chief Revenue Officer of Assemble Systems where he established Assemble as a leading cloud BIM data workflow solution.  Prior to that, Vic was Chief Operating Officer of Inforbix, a cloud-based CAD product data solution that was acquired by Autodesk.  While at Newforma, Vic built the customer facing organization from the ground up, achieving high growth and a cash-flow break-even point for the company. Prior to NewForma, Vic was Vice President of EMEA for Autodesk where he significantly grew the CAD solutions revenue stream and market share during a stagnant economy. Vic holds a B.S. degree in both Chemistry and Computer Science from the University of Miami and a Master's Degree in Engineering from Arizona State University.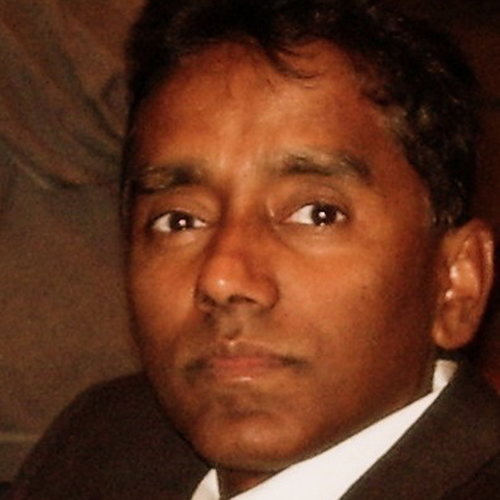 Jyoti Das
Product Manager
Jyoti has more than 25 years of experience in software product development, architecture and product management.  He was one of the key startup employees at both PTC and SolidWorks. He founded two companies, one of which is EcoSuite. EcoSuite is one of the pioneers in cloud based collaboration platform with integrated email, file sharing, document management along with CRM and workflow. He brings in extensive and ground-up cloud based document management experience to Kenesto. Jyoti has a M.S. degree in computer science from University of Texas and B.S. in Mechanical Engineering from NIT, India.
Gil Magor
Chief Technology Officer
Gil enjoys movie editing and 3D effects. His motto is, "Anything is doable!"
Leslie Minasian
Vice President, Partnerships and Alliances 
Leslie has more than 25 years of experience building partnerships and alliances that enhance systems and technologies to streamline product development and lifecycle processes. Leslie's experience has resulted in establishing channel sales and partner product infrastructures that promote the collaboration of distributed production and design teams across the global supply chain.  In addition to having an extensive global sales, partner, channel and reseller network, Leslie has advised companies with their go-to-market strategies, including prototyping, debugging, use-cases, messaging and co-branding campaigns.  Prior to joining Kenesto, she worked at SpaceClaim making early introductions to Ansys additionally work Active Endpoints, now Informatica expanding her engineering knowledge to the BPM/IT world.  Working with Mike Payne, the co-founder of PTC, SolidWorks, and SpaceClaim, she was among a founding group of employees that led to the product technology leader PTC being publicly traded.  Leslie earned a BS in Information Systems from Northeastern University.
Kenesto Headquarters
Kenesto Corporation
59 Dartmouth Street, #108208,
Boston, MA 02118
USA
"In a market where so many products seem to be slightly different flavors of the same solution, Kenesto stands out as a leader in forward-thinking online engineering data management," said Josh Adams, Founding Principal, Apollo Engineering Design Group. "Using Kenesto, we now have a secure, cloud-based solution for product document management, collaboration and version control, accessible from wherever we are in the world. On top of that, the Kenesto Drive feature allows our team to interact with our data as though it were a mapped server drive."
–Josh Adams, PE, Founding Principal, Apollo Engineering Design Group
"Kenesto is more than a collaboration tool – it's fully-customizable to work with your processes and designs, and it provides a virtual workspace to store, view, and manage your data."
–Elise Moss, Senior Mechanical/Thermal Engineer
"Kenesto has helped us structure our communication flow so that all involved can see the status of every campaign at a glance."
–Erin Howell, Digital Campaign Manager, MEDIATA
Need more help with Kenesto?
Contact Support